What better way to enjoy Chicago summer than by looking over the city's skyline from a rooftop with a beverage in hand? Thankfully, Chicago suffers no shortage of great rooftop bars. In fact there are so many that the average person may suffer some choice anxiety when deciding which one to visit. Here are our top 3 picks for this year:
Mahalo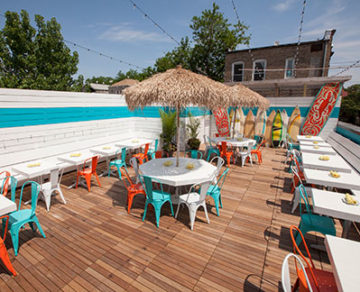 Looking out at the city landscape is great, but sometimes Chicagoans want to get away. This Hawaiian-themed rooftop bar and restaurant is right on Milwaukee Ave. in Wicker Park and definitely has a unique vibe among the rooftop bars in the area, with bright hues, thatched umbrellas, and tropical cocktails.
Cindy's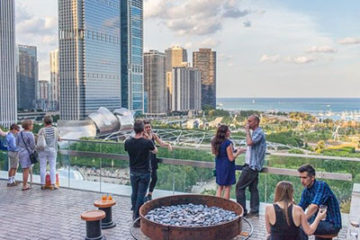 If you're looking for fantastic views, look no further than the roof deck at Cindy's, which is located on the roof of the Chicago Athletic Association Hotel and looks over Millennium Park and Lake Michigan. Bartender Nandini Khaund is renowned for her cocktails (Cindy's was voted best bar in the Loop by Thrillist), and the eclectic menu has something for everyone.
Reggies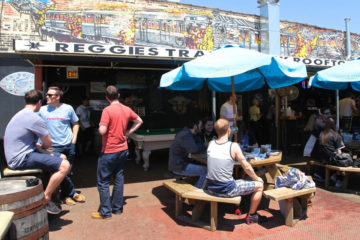 If you don't want to stay in the Loop, you owe it to yourself to check out this Near South Side classic, which lovingly refers to itself as the "Trainwreck Rooftop Deck". You may be familiar with Reggies as a music venue, but the rooftop bar holds its own and always has plenty of interesting characters, along with flat screens, pool tables, and Baggo. While you're there, you can catch a show too.
Have your own favorite rooftop bar? We want to hear about it? Drop us a line!