Reach a wider audience through advertising.
Get in front of associations and condo residents through advertising in our email newsletters and monthly email blasts. We work with a variety of local businesses to bring vendors and customers together. Some of our current advertisers include plumbers, design services, locksmiths, movers and more.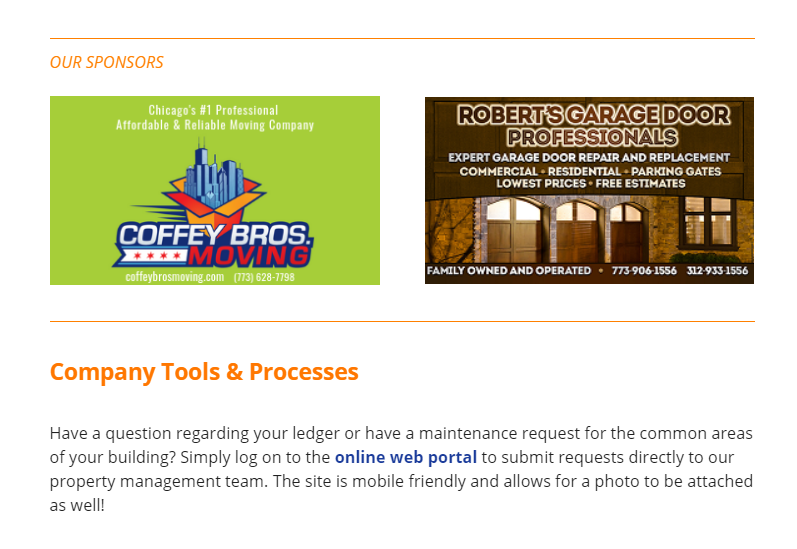 Advertise in Our Monthly Newsletter
Each month we send an email newsletter with updates, tips and information to our clients. Your advertisement is featured alongside content read by association managers and condo residents.
Winning Statistics
4,000+ email subscribers.
3,400+ social media followers.
3,500 average site visits per month.
1,500 average resident portal visits per month.