You may not know this if you're not a blues fan, but Chicago is a world destination for this musical style.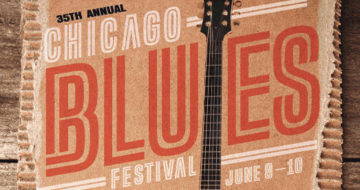 The Chicago blues scene has a long and storied past. During what is usually referred to as the Great Migration, African Americans moved from the rural south to industrial centers in the north and brought their music with them. Chicago became a major music hub, and musicians regularly jammed and worked on their chops at Maxwell Street market, which was one of the largest open air markets in the country in the 30s and 40s.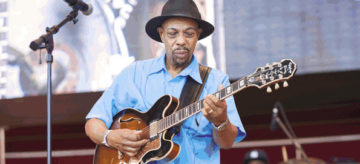 Eventually, the sound they came up with was recognized as a definitive subgenre known as "Chicago Blues," which is a style of electric blues with a pronounced urban influence. If you'd like to hear what that sounds like, many refer to Buddy Guy as one of the definitive players of Chicago Blues.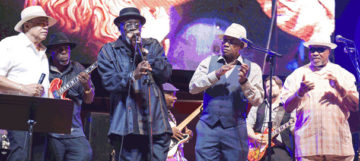 This year, the 35th annual Chicago Blues Festival is happening from June 8 to the 10th in Millennium Park. And, as usual, it's free of charge, which officially makes it the largest free blues festival in the world. The Blues Festival was always held in Grant Park, but last year it was finally moved to Millennium Park, and that's where it will be again this year.
Over the years, a truly unbelievable roster of musicians have played at the Chicago Blues Festival, one that reads like a history of the blues itself.