Important Dates to Remember
Updates at Hales Property Management
How To: Avoid Calling the Plumber This Year
Maintenance Tip: How to Safely Unclog a Garbage Disposal
From the Desk of Keith Hales
---
DATES TO REMEMBER
---
UPDATES AT HALES PROPERTY MANAGEMENT
Web-Portal: Did you know the web portal is mobile friendly? Click here to view instructions on how to access the site through your phone!
Announcements: Hales would like to welcome Lani Panhhavong to the team!  Coming from a background in banking, she will be working closely with the operations team as a Property Assistant.
Office Hours: Our regular office hours are Monday – Friday 9:00 AM – 5:00 PM. For after hours emergencies, contact 312-666-0149 option 3. The online web portal is available 24/7 for any resident request.
Rentals: As a friendly reminder, owners who are currently renting or plan to rent their unit need to contact [email protected] prior to moving a tenant in or out of the building. Additionally, per the Illinois Condominium Property Act, all leases need to be supplied at the time of signing.
Are you aware of Hales Rental Management Program? For more information, please fill out our rental services form.
If you are selling or refinancing please visit www.halesinc.com/selling.
---
How to: Avoid Calling the
Plumber This Year
Plumbing emergencies are never fun, and the cost associated with repairs is something else entirely. Being more careful with your plumbing will likely eliminate 95% of the repairs plumbers are called for.
Here are a few tips to avoid any future plumbing issues:
Not using a drain guard. This is an obvious one, but many people ignore it. If you don't have drain guards in your kitchen sink (or if you have them but don't use them), enough food will eventually make its way into the pipes to create problems.
Overtaxing your disposal. The disposal unit is really just meant for small leftovers on your plate. Do not attempt to dispose large quantities of any solid, or you'll likely have problems.
Flushing strange things down the toilet. If you have to stop and think about whether it's a good idea to flush a household object down the toilet, chances are it's not a good idea.
Using the wrong tools to unclog. Not all clogs are created equal and using the wrong tools for the job can damage the fixtures you're attempting to unclog. For example, attempting to use a standard drain snake on a toilet clog may scratch the porcelain enamel of the bowl.
Letting pipes freeze. Keep your home warm during the winter months, even when you're not home. Usually, a temperature of at least 65°F is recommended.
Putting weight on fixtures. Hanging anything heavier than a sponge from your shower head or kitchen faucet is generally a bad idea. It could cause stress on the fixture and might ultimately result in leaking.
---
Q & A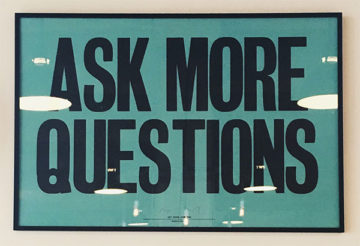 Q:  What's the latest news with Airbnb and renting my condo?
A: Not much has changed since our last update in 2017.
The part that concern us the most as property managers, is the inherent risk of giving a stranger the keys not only to your condo, but to the entire building. This creates a major security breach, which your neighbors are genuinely concerned about, and with good reason.
If you decide to move forward with renting your space,
this page
has some good info.
SEE MORE FAQS >
---
MAINTENANCE TIP:
How to Safely Unclog a
Garbage Disposal
Your garbage disposal is the unsung hero of the kitchen, conveniently eliminating all kinds of food waste. But sometimes, it can be overloaded with food which clogs it. This video shows you how can safely unclog your garbage disposal, when you notice it isn't working well as it should.
---
FROM THE DESK OF KEITH HALES
Having received (hopefully) the final snow of the season, we are now preparing for "April showers to bring May flowers". Of course, with the spring rain comes the potential for leaks, backups, and flooding.  The repeated freezing and thawing of winter and early spring can turn a small crack or crevice into a big problem.  More often than not, water stains on a homeowner's ceilings or walls could go unnoticed and untreated, resulting in higher than expected maintenance and/or remediation costs.  If you haven't done so already, please check your unit (especially if you're a landlord) for any signs of water infiltration and contact us immediately via your Association's web portal so we can address it as soon as possible.
April is also tax return season and we are happy to have processed over 100  tax returns this year on behalf the condo associations we manage.  In line with one of our many internal initiatives, and in an effort to make the review/signoff process more convenient, we were able to utilize an electronic signature system that automated the approval process for our Boards.
The Hales 2018 NCAA bracket contest had more entries than ever this year! Congratulations to Joseph Byrne, Richard Kim and Josh Reich for being the top three contenders. They will all receive credits towards their May assessments. We'd also like to congratulate the Loyola Rambler's on their hard-fought season!
With rental season in full swing, our rental management team is offering a promotional deal for new customers. Please fill out our rental services form if interested at www.halespropertymanagement.com/rental.
As always, your opinion matters to me.  Please let me know how we can improve our services by sending a private email or contacting me directly at 312.757.4651 with any suggestions.
Keith J. Hales | President | CAM | Managing Broker