Important Dates to Remember
Updates at Hales Property Management
How To: Optimize Storage Space in Your Condo
Best of the Hales Blog
Maintenance Tip: Cleaning Refrigerator Coils
From the Desk of Keith Hales
---
Dates to Remember
---
Updates at Hales Property Management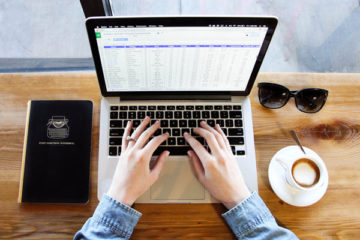 Web-Portal – Did you know the web portal is mobile friendly? Click here to view instructions on how to access the site through your phone!
Summer Hours – Our offices are open Monday-Thursday 8:30AM-5PM and Friday 8:30AM-1PM. For after hours emergencies, contact 312-666-0149 and follow the prompts. For non-emergency requests, please log on to the web portal.
Announcements – As a friendly reminder, owners who are currently renting or plan to rent their unit need to contact [email protected] prior to moving a tenant in or out of the building.
If you are selling or refinancing please visit www.halesinc.com/selling.
---
How to: Optimize Storage Space
in Your Condo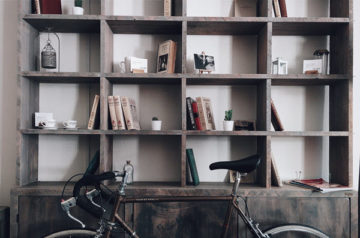 Do you find yourself putting up with clutter in your condo? Here are some smart storage solutions that can help you get organized:
1. Install a full wall of bookshelves. If you have a lot of books or media to store, an entire wall of bookshelves in your living room takes very little space relative to the amount of stuff it can store.
2. Use under-bed boxes. Random stuff probably already makes its way under you bed, but utilizing under-bed storage boxes can turn the space under your bed into a neat and organized storage solution.
3. In the kitchen, install a pot-rack or wall hooks. If you can't neatly fit all your cookware and dinnerware in your kitchen cabinets, consider hanging some of your pots in plain view, which lets you increase storage space, and is a fashionable look to boot.
4. Invest in multipurpose furniture. Furniture designers have gotten increasingly creative with the storage solutions that can be built into a sofas, tables, desks, etc. It might not make sense to spring for one of these pieces outright, but when it's time to replace your current furniture, be on the lookout for these modular varieties to increase your storage options.
---
Q & A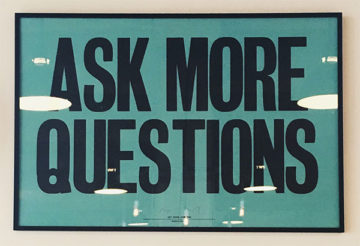 Q: What is the difference between an HOA member vote and a board of directors vote?
 A: In its documentation, every association outlines the decisions that will be made by the board of directors and the ones that will be put up to a vote by all HOA members. Generally, the board of directors deals with most day-to-day tasks of the building, including entering into contracts with other parties. HOA members usually get to vote on issues like amendments to building and association policies, large increases to monthly assessments, and the passing of special assessments. Ask your association for more information about the division of labor between these two bodies.
---
Maintenance Tip:
Cleaning Refrigerator Coils
Many of us had the experience of standing by in horror as a valuable object falls in the sink and makes its way down the drain. Thankfully, in the vast majority of cases, the object is easily retrievable because most drains have a pipe trap you can easily take off.
---
From The Desk of Keith Hales
As many of you all know, summer is our busiest season since the weather is conducive to getting tasks and projects done.  To date, we have closed out or completed almost 4,000 resident requests ranging from a light bulb being out to million dollar tuckpointing projects.  That averages out to about 1 request for every resident in 2017 alone! Please keep them coming since processing resident requests is one of our specialties.  Make sure you familiarize yourself with our mobile friendly web portal to initiate all non-emergency requests by visiting:
www.halesinc.com/requests
Also, instructions for how to make requests or pay your assessment online can be found by clicking on 
desktop
or
mobile
.
Please don't forget to continue to submit requests or inquiries through your Association's
web portal
.  That way, we'll be able to quickly address it with your Board and you'll be able to track the ongoing progress.
As always, your opinion matters to me.  Please let me know how we can improve our services by sending an
email
or contacting me directly at 312.757.4651 with any suggestions.
Thanks!
Keith J. Hales | President | CAM | Managing Broker