Important Dates to Remember
Updates at Hales Property Management
How To: Become a Part of Your Building's Community in the New Year
Best of The Hales Blog
Maintenance Tip: Recaulking Your Bathtub
From the Desk of Keith Hales
---
DATES TO REMEMBER
---
UPDATES AT HALES PROPERTY MANAGEMENT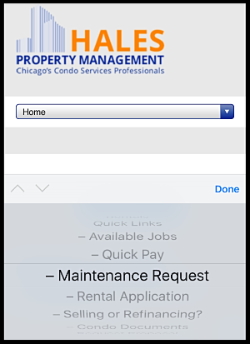 Web-Portal- Did you know the web portal is mobile friendly? Click here to view instructions on how to access the site through your phone!
Office Hours- Our offices are open Monday – Friday 9:00 AM – 5 PM. For after hours emergencies, contact 312-666-0149 option 3. The online web portal is available 24/7 for any non-emergency requests.
Announcements: Hales would like to welcome Kevin LaPointe to the team! Kevin will be working with the operations team as a Property Assistant.
As a friendly reminder, owners who are currently renting or plan to rent their unit need to contact [email protected] prior to moving a tenant in or out of the building.
If you are selling or refinancing please visit www.halesinc.com/selling.
---

---
How to: Become a Part of Your
Building's Community
in the New Year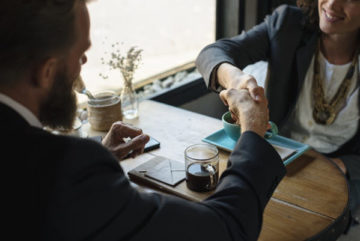 If you're new to your building or have just been too busy to meet your neighbors, you may have a goal to connect with more people in your building next year. Here are some steps you can take to make the process easier:
Meet your immediate neighbors first. You likely run into your neighbors from your floor several times a week. Next time this happens, make it a point to reach out and introduce yourself.
Check your building's bulletin board. If your building has an area where it posts announcements, that can be a great place to keep on top of what the community is up to.
Attend HOA meetings. Homeowners Association meetings are crucial for deciding the future of your building, and also a great place to meet your neighbors.
---
Q & A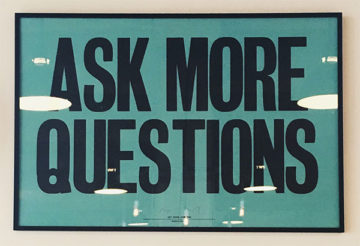 Q: I'm having an issue with a noisy neighbor. Where can I turn?
A:
In these scenarios, your best bet is always to talk to the neighbor first. It's very possible that the person is not aware that he or she is creating a problem, and will make an effort to stop if alerted. If you continue to have issues after the initial conversation, your association or your property manager are the best place to turn, and they can check whether your neighbor's noise levels are breaking any building rules.
SEE MORE FAQS >
---
MAINTENANCE TIP:
Recaulking Your Bathtub
With continued use, you may see the caulk on your bathtub or sink get discolored, crack, or separate from the seam. To prevent moisture from seeping in, as well as to improve the look of your bathroom, you'll want to re-apply caulk to these seams.
Here's how to do it.
---
FROM THE DESK OF KEITH HALES
I am happy and excited to continue our annual tradition of working with the Greater Chicagoland Food Depository to coordinate our fifth annual food drive for those in need. By now, most of our Associations should have fliers hung at their buildings which indicate the pickup location for residents non-perishable food donations. Our little elves will be out next Friday, December 8th, to pick up all of the donations. Please also feel free to drop off donations directly to our office the week of December 4th through the 8th, or visit our donations site at www.halesinc.com/donate to make a monetary donation. A special thanks goes out to those who have already contributed!
We've had a very busy year completing resident tasks through our online web-portal at www.halesinc.com/requests. Please keep them coming! It truly is the fastest way for us to address your questions, requests and concerns. Our managers are often times in the field so we have an in-house team of individuals dedicated to assigning and overseeing the completion of such tasks. As our managers are not located onsite, it's also helpful for them to know when there are issues that need to be addressed at their buildings. To date our team has completed over 6,000 requests, ranging from leaky roofs to light bulb replacements.
As always, your opinion matters to me. Please let me know how we can improve our services by sending an email or contacting me directly at 312.757.4651 with any suggestions.
Thanks!
Keith J. Hales | President | CAM | Managing Broker