We're wishing everyone a fun and safe New Year. See you in 2019!
Inside This Newsletter – December Edition
2018 HPM Food Drive
How to: Practice Gratitude in All Spheres of Your Life
Q&A: Are smart thermostats worth it?
Maintenance Tip: Fix a Leaky Dishwasher
HPM's 2019 New Year's Resolutions
---
DATES TO REMEMBER
December 31: Chicago New Year's Eve Gala
January 1: HPM Office Closed
---
2018 Food Drive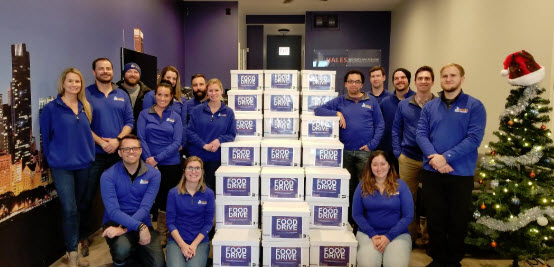 Our 6th Annual Food Drive to benefit the Greater Chicago Food Depository has been a great success so far, as Hales Property Management has been added to GCFD's Top Virtual Food Drives! Earlier this month, we collected food donations from each of our client buildings, bringing in 54 boxes of non-perishable food items! Our virtual food drive has collected $2,992 to date, and when combined with the food donations, puts us at 69% of our total donation goal.

We have decided to keep the virtual food drive going through December 31st. If you haven't already, please take a moment to donate to halesinc.com/donate. Every $1 will provide 3 meals to those in need and 100% of proceeds are used to purchase food.
---
UPDATES AT HALES PROPERTY MANAGEMENT
Web-Portal: Did you know the web portal is mobile friendly? Click here to view instructions on how to access the site through your phone!
Office Hours: Our normal office hours are Monday through Thursday, 8:30am to 5pm, and Friday 8:30am to 1pm. For afterhours emergencies, contact 312-666-0149, option 1. The online web portal is available 24/7 for any resident request.
Rentals: As a friendly reminder, owners who are currently renting or plan to rent their unit need to contact [email protected] prior to moving a tenant in or out of the building. Additionally, per the Illinois Condominium Property Act, all leases need to be supplied at the time of signing.
Are you aware of the Hales Rental Management Program? For more information, please fill out our rental services form.
If you are selling or refinancing, please visit www.halesinc.com/selling.
---
How To: Practice Gratitude in All Spheres of Your Life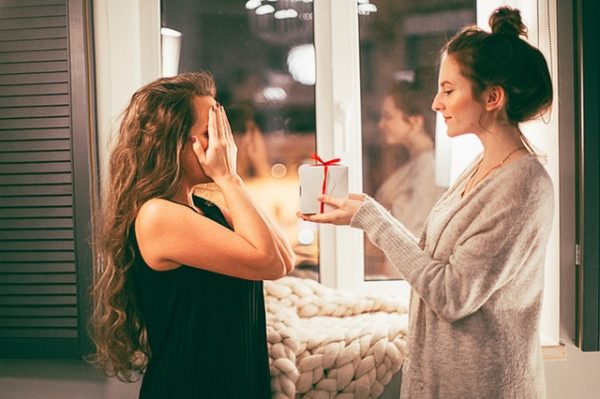 The holiday season and the end of the year are always great opportunities to take stock of one's life. Most Americans lead very busy lives, which can make us less appreciative of all the great things happening around us. If you want to practice more gratitude in your life, here are three tips.
Practice gratitude daily. One way to embed gratitude in your life is to make a habit of evaluating the things you're thankful for. A good tip is to think of 5 things you're grateful for before you go to bed every night. You could also keep a list of things you're grateful for and refer to it occasionally as a reminder.
Ask yourself "does this matter?" Too much of our days are spent worrying about things that don't have long-term consequences. Next time you're stressing out about something, ask yourself if five years from now you'll remember the thing that's causing you so much frustration. Chances are, you won't, and it's not worth worrying about.
Help others. Gratitude doesn't have to be just a state of mind. When you do something nice for someone else, that's an act of gratitude showing that you appreciate them and are taking the time to help them out. Start with friends and family, but also look into volunteering opportunities in your community.
---
Q & A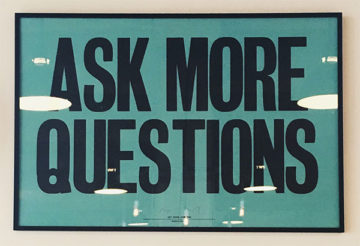 Q: Are smart thermostats worth it?
A: If you're not programming your thermostat, a smart thermostat can certainly save you money on your energy bill. Smart thermostats help you use less energy when you're not home, under the bed covers, etc. However, some of the new smart thermostats are pretty pricey in their own right. Ask yourself if you're buying one to save money, or because you think they're cool; either reason is OK.
---
MAINTENANCE TIP:
Fix a Leaky Dishwasher
Do you occasionally notice a small puddle on the floor when you run your dishwasher? This doesn't necessarily mean it's broken, just that you have to apply a minor fix. Here's a handy guide to fixing your leaky dishwasher in 5 minutes.
---
2019 is right around the corner, and our resolutions are set!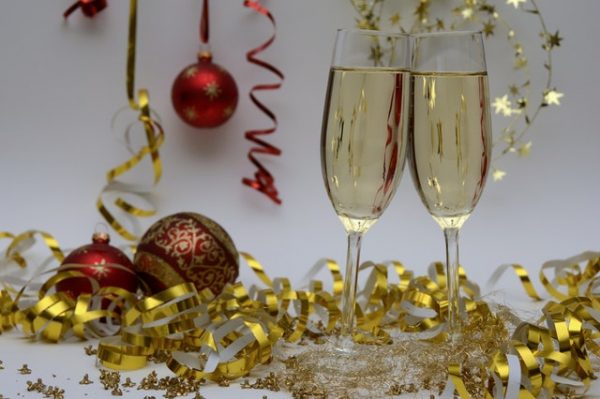 A New Year's without any resolutions is a missed opportunity to be better. Here are the few things we're planning to work on next year.
Leave our buildings in better condition at the end of 2019 than at the beginning. We're firm believers in the old motto that an ounce of prevention is worth a pound of cure, so we're always looking for opportunities to do preventative maintenance.
Shorten our response time. From what we've heard from our customers, our response time to resident requests is already good. But there's always room for improvement, and we'd like to try to be even more responsive next year.
Stay up-to-date on industry trends. Things are moving faster than ever, and it's a full-time gig to stay informed on the latest development in zoning, best maintenance practices, technology, building security, and others.
Foster a sense of community in our buildings. It's up to each HOA to designate building events, common areas, etc., but we're always happy to help in whatever way possible!
Have any goals for your building this year? Drop us a line to let us know what they are!