Important Dates to Remember
Updates at Hales Property Management

Holiday Decoration Safety Tips

Best of the Hales Blog
Maintenance Tip: Testing Your Smoke Detector
From the Desk of Keith Hales
---
---
Updates at Hales Property Management
Please join us in our 4th Annual Hales Helps Out Food Drive to benefit the Greater Chicago Food Depository. The Food Depository serves more than 812,000 individuals annually and includes more than 650 pantries and shelters throughout the Chicagoland area.
The most needed items are canned fruits and vegetables, cereals, jelly, macaroni and cheese, pastas and pasta sauces, peanut butter, rice, soup, stew and tuna.
If you would like to donate, please drop off your non-perishable food items in shopping bags at your property by 9:00AM FRIDAY, DECEMBER 9TH. You may also deliver your food donations to our office between 9AM-5PM until the 9th or shop online/donate money directly by visiting www.halesinc.com/fooddrive.com.
Our offices will be closed on Monday December 26th.
We'll be back at it again on Tuesday December 27th. The
online web portal
will continue to be available 24/7 for any non-emergency requests.
Hales would like to welcome Ben Lhota to the property management team!
We are also thrilled to welcome three new buildings to our portfolio: Cleveland Court, 2847 Halsted, Kenmore Corner Condominiums.
---
Holidays are a prime time for building security: 4 tips
Holidays are a crucial time for building security. With some residents being out of town, and others having guests in from out of town, the building community is in flux and there's a bigger opportunity to miss potential security issues.
To help out, remember the following tips:
Be aware of who you're buzzing in-holidays naturally mean more people coming in and out of buildings-delivery personnel, guests, maintenance workers. Never buzz in anyone you don't know; if they need access to the building, they should go through the proper channels.
Make sure doors, gates, and garages are shut behind the guests-along the same lines, make sure any of your own guests close all exterior access areas after them.
Package Delivery- If you're a fan of online shopping, and these days, who isn't, consider having your packages delivered to your office or requiring a signature upon delivery. Advertising you have goods coming in may be an advertisement for a break-in as well.
Remember the restrictions on using Airbnb– please remember why listing your condo on Airbnb is not a good idea. You might be tempted to do so if you're going away for the holidays, but keep in mind that the security risks created by Airbnb affect not just you but everyone in the building.
---
Q & A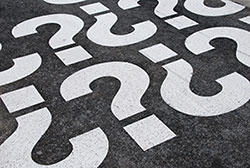 Q: Where are Chicago real estate prices headed in 2017?
A: After a few very strong years, the Chicago real estate market is still solid, though like many other markets in the U.S., the gains will be smaller than those of previous years.
For instance, the median home price in Chicago rose 4.6% from June 2015 to June 2016, but realty listing website Zillow projects that gains over the next 12 months will be closer to 1.7%. For the broader Chicago Metro area, prices are projected to increase by 2.5%.
---
Holiday Decoration Safety Tips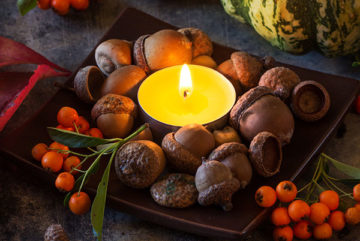 More than 86% of Americans decorate their homes as part of their winter holiday celebrations. This holiday season, keep these safety tips in mind when putting up your decorations:
1. When purchasing holiday lights, look for indication that the product has been tested by a nationally-recognized safety testing organizations such as Underwriters Laboratories (UL). so tip off others that your home is unattended.
2. Place your Christmas tree at least 3 feet away from all heat sources, including fireplaces, radiators, and space heaters. Also ensure your tree is stable and won't fall over if bumped by children or pets.
3. If you light any candles, never leave a room where one is burning unattended. Consider switching to electrical candles for their increased convenience and safety.
4. If you have young children, holiday garlands and strings of lights can pose a strangulation hazard, so keep them out of reach.
5. Only use designated outdoor lights outside the house, and ensure they're always plugged into a GFCI outlet so they can shut off if a short circuit happens.
---
Maintenance Tip: Testing Your Smoke Detector
How often do you test the smoke and carbon monoxide alarms in your condo? These alarms should be tested at least once a month,according to the U.S. Fire Administration (USFA).
Here's how to perform a test on yours:
---
From the Desk of Keith Hales
Happy holidays!  Hope you survived the calorie intake from last week.  We've been busy preparing the buildings for the winter season by instituting our weatherization procedures, finalizing snow removal plans and communicating expectations to residents.
In past years, we've seen quite an increase in security issues over the holidays with anything from delivery packages "growing legs" to overuse of garbage disposals causing major plumbing backups.  Much information including advice on these items as well as many others can be found on the your Association's web portal, our blog, or within the rules and regulations document for your building.
I'm happy to say that we'll be participating in our 4th annual food drive on December 9th.  Be on the lookout for an announcement as well as a flier containing instructions on how to participate in our 2016 food drive.  We're shooting for 60 boxes this year as well as $1,000 in donations that will feed hundreds of families over the holidays.  More information as well as how to donate online can be found by clicking here.
As always, your opinion matters to me.  Please let me know how we can improve our services by sending an email or contacting me directly at 312.757.4651 with any suggestions.
Wishing you all a very safe and happy holiday season!
Keith J. Hales | President | CAM | Managing Broker