Important Dates to Remember
Updates at Hales Property Management
How To: Buy an Investment Property This Year
Maintenance Tip: Insulating Windows with Plastic
From the Desk of Keith Hales
---
DATES TO REMEMBER
---
UPDATES AT HALES PROPERTY MANAGEMENT
Web-Portal: Did you know the web portal is mobile friendly? Click here to view instructions on how to access the site through your phone!
Announcements: Hales would like to welcome Shawn Howard to the team! Shawn completed his 2 month internship over the holiday season and has officially joined the accounting team as an Account Administrator.
Office Hours: Our offices will be closed on Monday, February 19th.  We will be back at it again on Tuesday, February 20th.  Our regular office hours are Monday – Friday 9:00 AM – 5 PM. For after hours emergencies, contact 312-666-0149 option 3. The online web portal is available 24/7 for any non-emergency requests.
Rentals: As a friendly reminder, owners who are currently renting or plan to rent their unit need to contact [email protected] prior to moving a tenant in or out of the building. Additionally, per the Illinois Condominium Property Act, all leases need to be supplied at the time of signing.
If you are selling or refinancing please visit www.halesinc.com/selling.
---
HOW TO: Buy an Investment Property This Year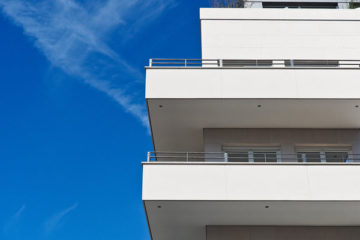 If you already own your own home, you may be tempted to buy another property as a rental investment. For those of you that may be thinking about buying your first investment property, here are some things you should be aware of:
Prepare 20% down: Unlike buying a home for yourself, which may require a smaller down payment, investment properties always require the full 20% down. However, if you've already lived in your current home for two years and are willing to move in to the new home, you may be able to turn your existing home into your investment property and still get a mortgage with less than 20% down on the new home.
Prove positive cash flow: To be approved for a mortgage, you'll have to show the bank that you can cover the monthly costs of ownership through the cash generated from renting the property. You'll also want a small cash cushion that you can use for repairs.
Do your homework: Do you already live in a condo building? If so, you likely already know a bit about the building's finances. Your best option may be to buy a condo in the same building, as you already know your building well and trust that other units will be a good investment.
---
Q & A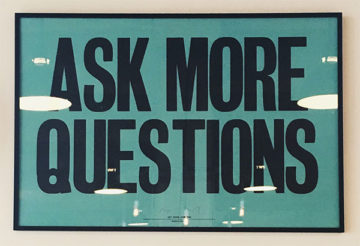 Q: How can I lower my winter utility bills?
A:
The easiest way? Make use of a smart thermostat and learn to live at a temperature that's a few degrees cooler than what you're used to. If you live in an older building, you may also be able to save some money by buying some cheap insulation and re-insulating the windows.
SEE MORE FAQS >
---
MAINTENANCE TIP:
Insulating Windows with Plastic
If you have a window that's leaking cold air into your home, and there's no obvious way to fix it by replacing the weatherstripping, you may want to take more decisive action. Here's how to use a standard plastic film kit available at most home improvement stores to completely seal a drafty window.
---
FROM THE DESK OF KEITH HALES
The 2018 Triennial Tax Appeal is fast approaching and the team at Hales has been monitoring the reassessment schedule closely to make sure all of our Associations are up to speed with filing deadlines. Seeing's how property tax assessments are expected to rise as much as 40% in some areas of Chicago, we highly recommend all of our Associations consider filing. More information about the appeal can be found on our latest
blog on tax appeals
.
Are you aware of
Hales Rental Management Program
? Most of our owners use this service as a one-stop-shop for all their management needs as well as many other benefits, like having a designated manager who's knowledgeable of the entire building, with access to common area keys, financial data, Association records, insurance information, documents, etc. As part of our rental management program you'll have access to the same online system for ledger tracking, reporting, etc., and your tenants will have a direct line of communication with us when it comes to building announcements, move ins/outs, collection of fees/deposits, scheduling, important notices, etc. With rental season on the horizon, our rental management team is offering a promotional deal for new customers. If we have your interest piqued, please fill out our rental services form at
www.halespropertymanagement.com/rental
.
The first quarter is a great time to reflect on the hits and misses of the previous year in order to continue improving upon various aspects of our company and elevating our service to the next level. Believe it or not, we processed over 6,400 resident requests in 2017! If you have suggestions on how we can improve our service please don't hesitate to reach out to me via
email
 or contacting me directly at 
312.757.4651
Thanks, and stay warm!
Keith J. Hales | President | CAM | Managing Broker