Important Dates to Remember
Updates at Hales Property Management
How To: Get Your Car Through Chicago Winter
Best of the Hales Blog
Maintenance Tip: Cleaning Your Dryer Duct
From the Desk of Keith Hales
---
---
Updates at Hales Property Management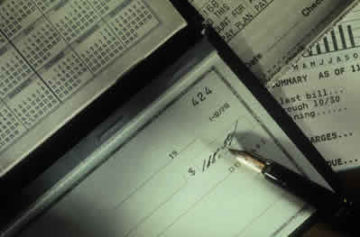 2017 Assessment Increases
-If your Association increased assessments for the 2017 budget year, please make sure to update your recurring payment on the
web portal
.
Office Hours-
Our offices will be closed on Monday February 20th. We'll be back at it again on Tuesday February 21st. The
online web portal
will continue to be available 24/7 for any non-emergency requests.
Announcement- We are also thrilled to welcome two new buildings to our portfolio: Surf- Cambridge and 2421 W. Walton.
---
Prepare Your Car for Chicago Winter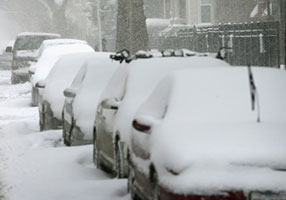 Chicago winter is never easy on automobiles. To help yours run smoothly even when the temperatures drop to the negatives, here are some helpful tips:
Check the battery – by far the most common winter car problem is a battery that's too weak to start in the cold.
Invest in jumper cables – for the reason above, and because batteries can be unpredictable when temperatures get into the negatives.
Check and replenish your antifreeze fluid – it will keep the water that cools your engine from freezing.
Replace windshield wipers – one of the simplest and cheapest fixes, yet many drivers endure poor visibility because they never get around to doing this.
Check tire tread – tire replacement can be expensive, but is crucial for winter driving safety.
Car wax and rustproofing – Chicago streets are infamous for the amount of salt they get each winter. To preserve the paint job and undercarriage of your car, consider adding a layer of protection.
---
Q & A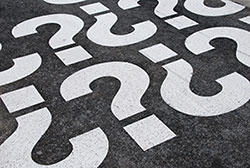 Q: As a condo or building owner, do I need to worry about slip-and-fall lawsuits during the winter?
A:  A recent judgement by the Illinois Supreme Court shed new light on the Snow and Ice Removal Act of 1979. The Act is meant to protect owners from lawsuits when natural weather events cause snow and ice on sidewalks and other parts of the property. However, the recent judgement emphasized a less-known aspect of the law. Property owners are responsible for non-natural accumulations of snow and ice. For example, if the snow cleanup crew plows snow and piles it up into one mound, and that mound later collapses onto someone's car, the building may be on the hook for those damages. Or, as was the case with the recent decision, if improper roof drainage causes ice patches on the sidewalk, your building may be responsible.
---
Maintenance Tip: Cleaning Your Dryer Duct
If you have an in-unit washer dryer, you may not be aware that your dryer vent requires occasional cleaning for optimal performance. Here are some tips on how to clean your dryer vent yourself:
---
From the Desk of Keith Hales
I'm excited to announce that we'll be rolling out our new lockbox system for those of you that are still settling your assessments via check. We'll be testing it on a few buildings first to ensure that it's running smoothly. This will ultimately help with the Association's cash flow.
We are also working on an information reference guide for each building to be displayed near the mailboxes or lobby. This will help existing owners with finding basic information on initiating requests, renting, selling, and our blogs. Don't forget to continue to submit requests or inquiries through your
Association's web portal
. That way, we'll be able to quickly address it with your Board and you'll be able to track the ongoing progress.
As always, your opinion matters to me.  Please let me know how we can improve our services by sending an 
email
 or contacting me directly at 312.757.4651 with any suggestions.
Keith J. Hales | President | CAM | Managing Broker