Did You Know? Chicago Property Taxes Are on the Rise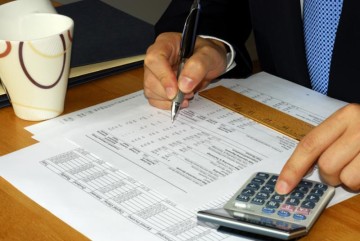 If you follow the news, you may have heard that the City of Chicago will be increasing its property taxes over the next few years. In all, owners of condos and single family homes in the city can look forward to an overall tax bill increase of 13 percent over the next four years. For each $250,000 of a home's appraised value, owners can expect a $500 annual increase in taxes.

While many owners are unhappy about this, it's important to remember that property taxes in the City of Chicago are still considerably lower than those of the surrounding suburbs. Owners will still be able to appeal their tax bill based on the assessed value of their property. This is especially convenient for condo owners, who usually have many nearly identical condo units in the same building for assessment comparison purposes.
Inside This Newsletter
Important Dates to Remember
Updates at Hales Property Management

Holidays are a Prime Time for Building Security: 3 Tips

Best of the Blog
Maintenance Tip: Insulating Windows for Winter
Important Dates to Remember
Nov. 27 – Dec. 18 Caroling at Cloud Gate in Millennium Park
Nov. 13 – Mar. 6 McCormick Tribune Ice Skating Rink in Millennium Park
Nov. 20 – Dec. 24 Christkindlmarket at Daley Plaza
Dec. 5 – Jan. 10 Winter WonderFest at Navy Pier
Through Jan 3 Chicago Architecture Biennial
Updates at Hales Property Management
Hales Property Management will be closed starting at 1:00PM on Thursday December 24th until Monday December 28th. Our office will also be closed starting at 1:ooPM on Thursday December 31st until Monday January  4th. The online web portal will continue to be available 24/7 for any non-emergency requests. To access the online web portal click on the resident login link at Hales Property Management.
We are thrilled to welcome three new buildings to our portfolio The Mark Condo Association, Ravinia Lofts and 1845-1847 W. Grand.
Holidays are a Prime Time for Building Security: 3 Tips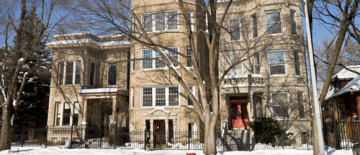 Holidays are a crucial time for building security. With some residents being out of town, and others having guests in from out of town, the building community is in flux and there's a bigger opportunity to miss potential security issues.
To help out, remember the following tips:
Be aware of who you're buzzing in—holidays naturally mean more people coming in and out of buildings—delivery personnel, guests, maintenance workers. Never buzz in anyone you don't know; if they need access to the building, they should go through the proper channels.
Make sure doors, gates, and garages are shut behind the guests—along the same lines, make sure any of your own guests close all exterior access areas after them.
Remember the restrictions on using Airbnb—please remember why listing your condo on Airbnb is not a good idea. You might be tempted to do so if you're going away for the holidays, but keep in mind that the security risks created by Airbnb affect not just you but everyone in the building.
Best of the Blog
Our blog is still posting weekly advice for owners and residents, at halespropertymanagement.com/blog. Here are 4 recent posts we were particularly proud of: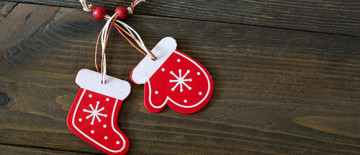 Holiday Decoration Tips for Condos
Decorating is a great way to get in the holiday spirit. But those living in condos should be aware of association rules when planning out their decorations for the holiday season.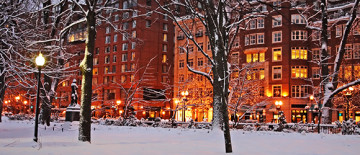 Effective Property Management for Chicago Winters
Chicago's winter conditions present a challenge for property managers. There's a lot that has to happen behind the scenes to ensure the safety and convenience of buildings residents.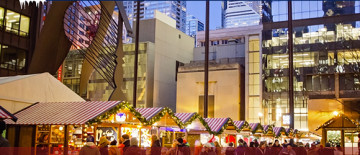 Top Chicago Festivities for Holiday Season 2015
As always, there are many great activities around Chicago to help residents get in the spirit of the upcoming holidays. Here is our list of this season's highlights.
Condo Energy Efficiency for the Winter Season
Many Chicago residents aren't aware that their local energy companies offer energy-saving products free of charge to their customers, to promote energy efficiency.
Maintenance Tip: Insulating Windows for Winter
Have drafty windows? A simple fix using plastic film can help you eliminate the cold and also save money on your energy bill this winter season. Here is a video outlining the process:
And remember, if you think your windows are unusually drafty, you should contact your building manager so he or she can take a look and identify any larger potential issues that fall outside the realm of the condo owner or tenant.