2018 Year at Hales Property Management
It was an exciting year at Hales Property Management. The team reached new highs across the board making this the company's most successful year yet! Here are a few of the highlights from this past year.
Industry Recognition
Hales Property Management was recognized in the top 3 out of 793 management companies in the Chicagoland area on two separate occasions by Three Best Rated and Expertise, further solidifying the company's market presence and formally recognizing our elite team of employees, contractors and vendors. This recognition is a direct reflection of our employees who at times face long hours and around the clock building needs. We could not be more proud of our team!
Management
It was a busy year of service with over 3,000 clients and 500 million in building assets to oversee. The team completed 10,794 incoming resident requests and 15 million in building upkeep, maintenance and capital improvement projects. We continue to innovate and lead the way in proactive building maintenance and are currently in the process of instituting a new inspection reporting system for 2019 and forward.
Charitable Work
Donations to the Greater Chicago Food Depository from our annual food drive hit an all-time high this year. Total food and monetary donations provided over 18,000 meals to members of our community, making Hales Property Management the 6th largest donor in the Chicagoland area. Thank you to our colleagues, clients and vendors who so generously donated their time, money and food to help those in need this holiday season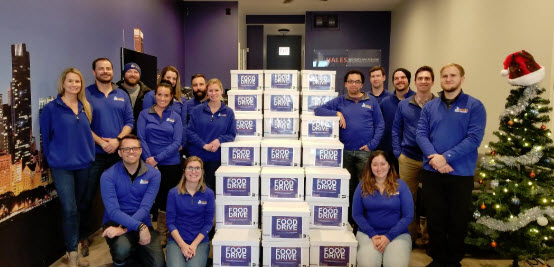 Office Expansion
It was time to do a little construction of our own this year as the company moved into it's fourth office space. The new space serves as a networking and conference center for our employees to hold Board and staff meetings, as well as a recreational space for the team to enjoy their lunch, conduct personal matters and celebrate various occasions.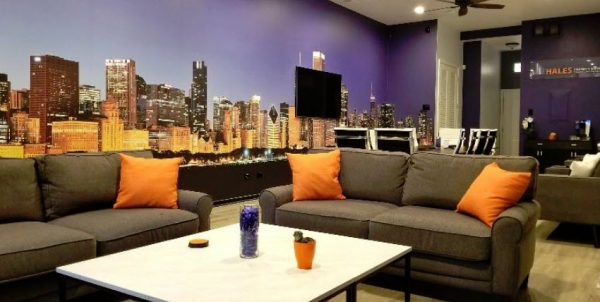 We look forward to continuing
the positive momentum in 2019!
---
Inside This Newsletter – January Edition
Important Dates to Remember
Q&A: Is there a limit to the renovations I'm allowed to make in my condo?
Maintenance Tip: Deep Clean Your Shower
How To: Put Together a Basic Home Safety Checklist
---
DATES TO REMEMBER
---
How To: Put Together a Basic Home Safety Checklist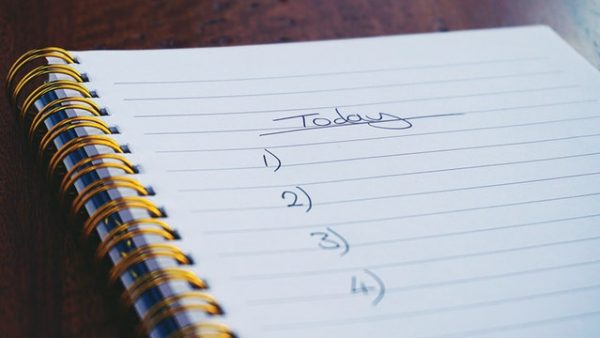 We all live our day-to-day lives as if nothing will ever go wrong. When things do go wrong, it's ideal to have the right gear on hand to help you out. Here are four items at home you probably aren't giving much thought to, but should:
Smoke and carbon monoxide detectors. Your most frequent interaction with these is probably when you burn something in the kitchen and they go off. But keeping them powered up could save your life one day. Test yours if you haven't in a while, and get new ones if they're conspicuously missing from certain rooms. Remember to check the batteries at least every six months.
Kitchen fire extinguisher. You might be under the impression that you don't actually need one of these, until you experience your first grease fire. They're so affordable that it doesn't make sense not to have one. Finally, remember that extinguishers have expiration dates. Check yours!
Your building's fire exits. If you live in a larger building, exit plans should be posted on every floor near the elevators. Make sure that others living with you, especially children and the elderly, also know what to do in case of an emergency.
Home emergency kit. You'll need a first aid kit, flashlight, extra batteries, pen and paper, duct tape, non-perishable snacks and bottles of water.
---
Q & A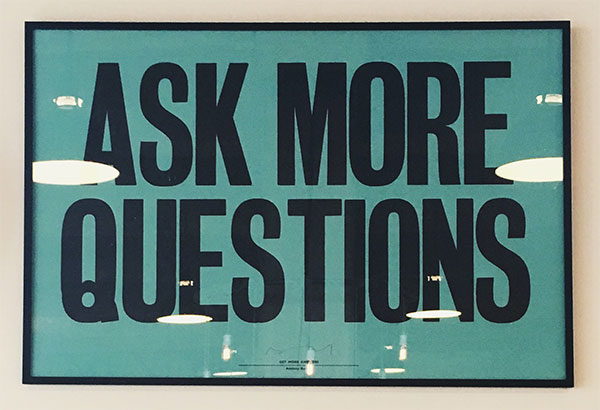 Q: Is there a limit to the renovations I'm allowed to make in my condo?
A: As a condo owner, you're allowed to do most anything within the walls of your unit. The line is usually drawn at anything that would change the structural nature of the building: think knocking out a part of a wall, or moving plumbing fixtures to a different room. Your HOA's rules and regulations should clearly outline the process for renovations in your unit, so you can always refer to that.
---
MAINTENANCE TIP: Deep Clean Your Shower
When was the last time you really gave your shower a complete scrubbing? It can be surprisingly hard to get the soap scum and hard water stains off tile, grout, and especially glass doors. This video has some useful tips.