Important Dates to Remember
Updates at Hales Property Management
How to: Prepare Your Condo While on a Summer Vacation
Best of The Hales Blog
Maintenance Tip: Hiding Scratches in Hardwood Floors with a Walnut
---
DATES TO REMEMBER
---
UPDATES AT HALES PROPERTY MANAGEMENT
Web-Portal: Did you know the web portal is mobile friendly? Click here to view instructions on how to access the site through your phone!
Office Hours: Please note our office will be closing at 1pm on Thursday, July 12th for a training event.  Our normal office hours are Monday through Thursday, 8:30am to 5pm, and Friday 8:30am to 1pm. For afterhours emergencies, contact 312-666-0149, option 1. The online web portal is available 24/7 for any resident request.
Announcements: Hales would like to welcome Jeff Barber and Chrissy Gallan to the team!  Jeff joins us with a strong background in customer service and vendor coordination.  Chrissy comes to us with real estate and contract experience. Both will be working closely with the operations team as a Property Assistants.
Rentals: As a friendly reminder, owners who are currently renting or plan to rent their unit need to contact [email protected] prior to moving a tenant in or out of the building. Additionally, per the Illinois Condominium Property Act, all leases need to be supplied at the time of signing.
Are you aware of the Hales Rental Management Program? For more information, please fill out our rental services form.
If you are selling or refinancing, please visit www.halesinc.com/selling.
---
How to: Prepare Your Condo While
on a Summer Vacation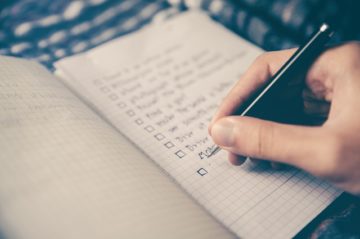 If you're lucky enough to be going on a summer getaway, consider these three tips:
1. Turn the A/C off. Unlike winter, when turning off the heat can result in frozen pipes, there's really no reason to have the A/C working while you're not home. You can save a few dollars!
2. Throw away all perishables. This applies to both the fridge and your countertop. If something spoils in your kitchen you don't want to come back to an ant infestation, or worse.
3. Let a trusted neighbor or friend know. It's always a good idea to have someone close by keeping tabs on your place while you're away, even if it's a friend who would be willing to drop by to check on your residence
---
Q & A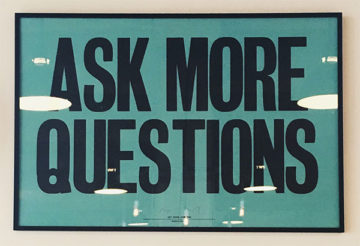 Q:  Want to Start a Career in the Property Management Industry?
A: There's no direct path to a career in property management, but experience with building management, construction, accounting, real estate law, and customer service help. If you or a loved one think you may want to embark on a career in property management and need some extra advice, don't hesitate to
reach out to us!
---
MAINTENANCE TIP:
Hiding Scratches in Hardwood Floors with a Walnut
Hard to believe, but one of the easiest ways to make superficial scratches in hardwood floors or furniture disappear is with the use of a simple walnut. Here's how to do it.
---