Important Dates to Remember
Updates at Hales Property Management
How To: Save Money on Your Summer Energy Bill
Best of the Hales Blog
Maintenance Tip: Testing Your GFCI Outlets
From the Desk of Keith Hales
---
Dates to Remember
---
Updates at Hales Property Management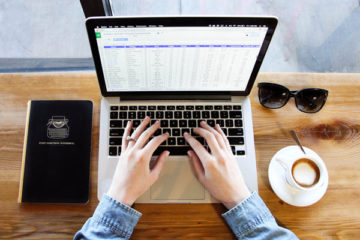 Web-Portal- Did you know the web portal is mobile friendly? Click here to view instructions on how to access the site through your phone!
Summer Hours- Our offices are open Monday-Thursday 8:30AM-5PM and Friday 8:30AM-1PM. For after hours emergencies, contact 312-666-0149 and follow the prompts. The online web portal is available 24/7 for any non-emergency requests.
Chicago Service Requests- 311 Chicago has implemented an app to help owners throughout the city report various requests. Click here to download from the App Store.
Announcements: You're Invited to an Open House!
Exclusive invite for Hales Property Management condo owners and potential new clients. Come join us on Wednesday, July 19th for a free drink at Lush Wine & Spirits located at 1412 W. Chicago Ave. to meet and greet your property manager as well as the Hales staff!
As a friendly reminder, owners who are currently renting or plan to rent their unit need to contact [email protected] prior to moving a tenant in or out of the building.
If you are selling or refinancing please visit www.halesinc.com/selling.
---
Were you prepared for the storms?

Click here for the most recent announcement sent to our homeowner's regarding how to contact management after a heavy rainstorm or flooding. Please be sure to check out our blog for other important tips on water leaks and floods.
---
Q & A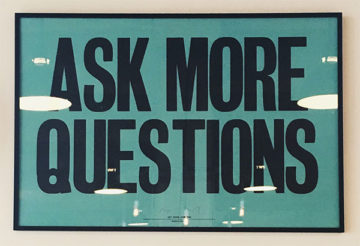 Q: How is Chicago real estate doing so far this year?
 A: Chicago's real estate market has been strong so far this year, with sales up 4% from the same time last year. Median home prices were also up, 7.4% higher from last year. Strong sales have led to continuing low inventories in the Chicagoland area, which means that homebuyers often have to deal with competing offers.
---
Maintenance Tip: Testing Your GFCI Outlets
GFCI outlets are a great safety feature to prevent short circuits and the risk of electrocution in areas of your home that are near water, such as your kitchen and your bathroom. GFCI outlets should be regularly tested to ensure they're functioning properly, and doing this takes only a few seconds.
---
How to: Save Money on Your Summer Energy Bill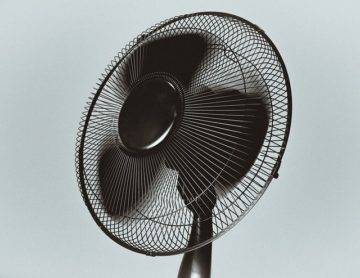 As summer temperatures descend upon us, remember these tips for keeping your utility bills lower this season:
Work your programmable thermostat. There's no easier way to save electricity than lowering your A/C when you'll be out of the home for many hours. New thermostat technology like Nest makes it even easier by letting your control your thermostat via an app.
Use your shades. Sunlight comes through your windows and warms up your condo. During the time of day when your condo has the most sun exposure, consider drawing the shades to keep your space naturally cooler.
Install ceiling fans. While they're a bit of an investment, having the ceiling fans going can allow you to keep the A/C lower and still feel just as cool.
Close off spaces you don't use. There's no reason to cool the second bedroom or home office if you don't usually spend time there. Close the vents in those rooms and close the doors, and more cool air will make its way into the rooms you do use.
---
From The Desk of Keith Hales
It looks like the City of Chicago was spared by Mother Nature's torrential downpours that caused flooding to the Northern suburbs.  Fortunately, Hales had already been planning for the worst by contacting flood and restoration companies, checking sump pumps, having the janitorial staff make sure that drains, street sewers and downspouts were clear of debris, and having all of our managers on call.  As the old saying goes, if you fail to prepare, then prepare to fail.
As many of you know or have seen firsthand, project work at many of the buildings we manage is in full swing.  From ground landscaping to roof top replacements and everything in between, your Hales Property Manager is working diligently to ensure that these projects are completed on time, within budget, safely and hold the appropriate quality standards.
Don't forget to join us on Wednesday, July 19
th
for a free drink at
Lush Wine & Spirits
located at 1412 W. Chicago which is right across the street from our office to meet the rest of the Hales staff.  This is an exclusive invitation for all of our owners and potential clients.
Please don't forget to continue to submit requests or inquiries through your Association's
web portal
.  That way, we'll be able to quickly address it with your Board and you'll be able to track the ongoing progress.
As always, your opinion matters to me.  Please let me know how we can improve our services by sending an
email
or contacting me directly at 312.757.4651 with any suggestions.
Thanks!
Keith J. Hales | President | CAM | Managing Broker