Important Dates to Remember
Updates at Hales Property Management
How To: Move Like a Pro This Year
Maintenance Tip: Installing a Dimmer Switch
From the Desk of Keith Hales
---
DATES TO REMEMBER
---
UPDATES AT HALES PROPERTY MANAGEMENT
Web-Portal: Did you know the web portal is mobile friendly? Click here to view instructions on how to access the site through your phone!
Office Hours: Our regular office hours are Monday – Friday 9:00 AM – 5:00 PM. For after hours emergencies, contact 312-666-0149 option 3. The online web portal is available 24/7 for any resident request.
Rentals: As a friendly reminder, owners who are currently renting or plan to rent their unit need to contact [email protected] prior to moving a tenant in or out of the building. Additionally, per the Illinois Condominium Property Act, all leases need to be supplied at the time of signing.
Are you aware of Hales Rental Management Program? For more information, please fill out our rental services form.
If you are selling or refinancing please visit www.halesinc.com/selling.
---
HOW TO: Move Like a Pro This Year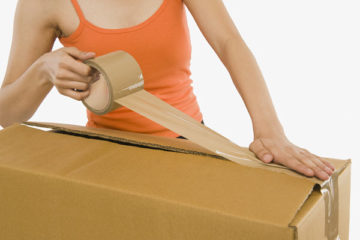 Moving is widely regarded as one of the most stressful activities you can do. If you're planning on moving soon, follow these four tips to make the moving process as smooth as possible:
Time the move as well as you can. If there's one thing that's more stressful than moving, it's having to move without actually having another place to move to. Plan ahead as best as you can to be able to move straight into your new home, without having to stay at a hotel or keep your belongings in storage.
Moving supplies and packing ahead of time. We tend to underestimate the amount of stuff we have until it's actually time to pack it and move it. Packing supplies are the cheapest way to ensure everything gets to its final destination in one piece.  It's best to overestimate the amount of packing supplies you'll need and to start packing well ahead of the move date.
Check for move restrictions. Your association's governing documents may list one day a week when moving isn't allowed or which side of the building is best suited for loading the truck. Whether you're moving out or moving in, avoid potential fines and show respect for your neighbors by following these regulations.
Pack thematically and label your boxes. There's nothing more frustrating than not being able to find a specific object while your belongings are still boxed up at your new home. A Sharpie and 2 minutes of your time taken to label all the boxes will help you avoid this.
---
Q & A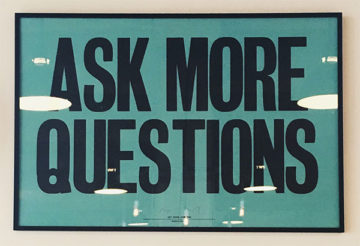 Q:  What insurance policy comes from my association, and what do I need to get for my condo myself?
A:
Your building's
master policy
includes all the common portions of the building – the exterior, roof, floors, elevators, lobby, common areas, etc. Some "all in" master policies include appliances and major fixtures inside the condos themselves, but these are rare. The homeowner's policy covers everything from the walls in—improvements to the condo, flooring, appliances, and personal belongings. The homeowner's policy will also cover you against liabilities in case someone gets hurt while in your actual unit.
SEE MORE FAQS >
---
MAINTENANCE TIP:
Installing a Dimmer Light Switch
Replacing your conventional light switches with dimmers immediately gives you a multitude of new atmospheric options in your living space. And, believe it or not, installing a dimmer light switch is quite a simple procedure and only takes about 5 minutes. Watch the experts from the Home Depot walk you through the process:
---
FROM THE DESK OF KEITH HALES
We've been busy working on preparing for spring projects throughout our portfolio of buildings as the weather gets better.  We will also be initiating window washing and carpet cleaning within the next few months in an effort to keep your building as tidy as possible.
Last month we officially rolled out the 
Hales Rental Management Program
 and have received very positive feedback thus far.  If you are thinking of renting out your unit or are currently engaged with another management service, Hales can serve as your one-stop-shop for all your management needs as well as many other benefits, like having a designated manager who's knowledgeable of the entire building, with access to common area keys, financial data, Association records, insurance information, documents, etc. As part of our rental management program you'll have access to the same online system for ledger tracking, reporting, etc., and your tenants will have a direct line of communication with us when it comes to building announcements, move ins/outs, collection of fees/deposits, scheduling, important notices, etc. With rental season starting very soon, our rental management team is offering a promotional deal for new customers. Please fill out our rental services form if interested at
www.halespropertymanagement.com/rental
.
Did you know that your Association is also a legal business that needs to file both federal and state tax returns?  We've already begun the process to assist with processing the returns on behalf of your Association so you can rest easy.
As always, if you have suggestions on how we can improve our service please don't hesitate to reach out to me via
email
 or contacting me directly at 
312.757.4651
Thanks, and stay warm!
Keith J. Hales | President | CAM | Managing Broker