Important Dates to Remember
Updates at Hales Property Management
How To: Pick Up Condo Gardening
Best of the Hales Blog
Maintenance Tip: Retrieve an Object from the Drain
From the Desk of Keith Hales
---
Dates to Remember
---
Updates at Hales Property Management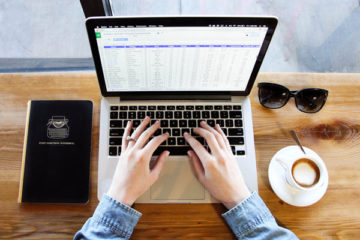 Web-Portal
– Did you know the web portal is mobile friendly?
Click here
to view instructions on how to access the site through your phone!
2017 Assessment Increases- If your Association increased assessments for the 2017 budget year, please make sure to update your recurring payment on the web portal.
Chicago Service Requests
– 311 Chicago has implemented an app to help owners throughout the city report various requests.
Click here
to download from the App Store.
Office Hours
– Our offices are open Monday-Friday 9AM-5PM. For after hours emergencies, contact 312-666-0149 and follow the prompts. The online
web portal
is available 24/7 for any non-emergency requests.
Announcement– Hales would like to welcome Rachel Plambeck to the property management team!
---
How to: Pick Up Condo Gardening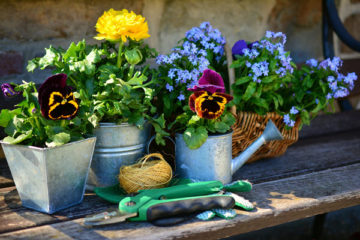 Gardening in the urban environment (read: without much space) is a challenge, but creative urban gardeners have come up with many ways of solving the problem. Just in time for the spring gardening season, here are 5 tips for growing condo gardening:
1. Containers are Your Friend
When space is limited, use containers to grow your plants. They'll keep your system portable, and can transition easily from room to room or indoors to outdoors.
2. Use Potting Soil
Potting soil, compared to regular soil, is lighter and drains better, which is crucial for growing things indoors.
3. Provide Adequate Light
Plants need sunlight to thrive (unless you want to invest in a sophisticated UV light setup). Stick to the parts of your condo that get adequate daylight, or you'll run into trouble.
4. Don't Overwater
With new gardeners, over-watering is more of a problem that underwatering. The rule of thumb is to wait until the top of the soil in the planter is dry before watering again.
5. Be Creative About Finding Room
Plants can thrive in many places around your condo: in window boxes, on planters hanging from the ceiling, even on the walls themselves.
---
Q & A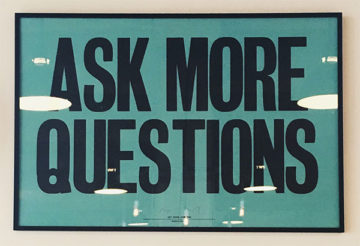 Q: How can I easily lower my electricity bill this spring and summer?
A: Replace incandescent bulbs with CFLs (compact fluorescents), which are now cheaper than ever. Look into LEDs if you're interested in a higher cost up front but even more savings in the long run.
---
Maintenance Tip: Retrieve an Object from the Drain
Many of us had the experience of standing by in horror as a valuable object falls in the sink and makes its way down the drain. Thankfully, in the vast majority of cases, the object is easily retrievable because most drains have a pipe trap you can easily take off.
---
From the Desk of Keith Hales
I'm excited to announce that we'll be rolling out our new lockbox system for those of you that are still settling your assessments via check.  We'll be testing it on a few buildings first to ensure that it's running smoothly. This will ultimately help with the Association's cash flow.
We are also working on an information reference guide for each building to be displayed near the mailboxes or lobby. This will help existing owners with finding basic information on initiating requests, renting, selling, and our blogs.  Don't forget to continue to submit requests or inquiries through your Association's web portal.  That way, we'll be able to quickly address it with your Board and you'll be able to track the ongoing progress.
As always, your opinion matters to me.  Please let me know how we can improve our services by sending an email or contacting me directly at 312.757.4651 with any suggestions.
Keith J. Hales | President | CAM | Managing Broker