Important Dates to Remember
Updates at Hales Property Management
How To: Make Spring Cleaning a Breeze
Maintenance Tip: How to Paint the Trim in Your Condo
From the Desk of Keith Hales
---
Announcement: Office Hour Updates
Normal Office Hours: Please note that our normal office hours will change starting May 21st to Monday through Thursday, 8:30am to 5pm, and Friday 8:30am to 1pm.
Memorial Day Holiday: Our office will be closed on Monday, May 28th in observance of Memorial Day. We'll be back at it again on Tuesday, May 29th. The online web portal will continue to be available 24/7 for any resident requests.
We hope you have a happy and safe Memorial Day weekend! 
---
DATES TO REMEMBER
---
UPDATES AT HALES PROPERTY MANAGEMENT
Web-Portal: Did you know the web portal is mobile friendly? Click here to view instructions on how to access the site through your phone!
Announcements: Hales would like to welcome Lani Panhhavong to the team!  Coming from a background in banking, she will be working closely with the operations team as a Property Assistant.
Office Hours: Our regular office hours are Monday – Friday 9:00 AM – 5:00 PM. For after hours emergencies, contact 312-666-0149 option 3. The online web portal is available 24/7 for any resident request.
Rentals: As a friendly reminder, owners who are currently renting or plan to rent their unit need to contact [email protected] prior to moving a tenant in or out of the building. Additionally, per the Illinois Condominium Property Act, all leases need to be supplied at the time of signing.
Are you aware of Hales Rental Management Program? For more information, please fill out our rental services form.
If you are selling or refinancing please visit www.halesinc.com/selling.
---
How to: Make Spring Cleaning a Breeze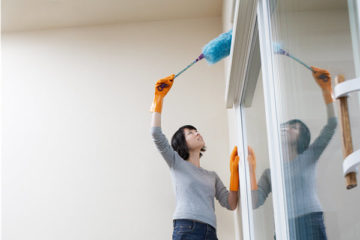 Have you taken care of your spring cleaning yet? If not, here are 3 tips to get you started.
1. Declutter First
It's very difficult to clean around surfaces that are cluttered with stuff. Your first order of business should be to tidy up and organize until surfaces like floors and countertops are completely clear.
2. Go Deep
Spring cleaning is a good time to focus on cleaning things you don't often get around to, such as your fridge or "junk" drawers. Our advice? Clean room by room, and don't leave one until everything in there has been taken care of. That might mean you have to spend two hours in the kitchen alone, but remember, you only do this kind of cleaning once or twice a year!
3. Don't have time? Hire some help.
If you find yourself without the time to do a thorough cleaning, consider hiring a cleaning service. Many people who are opposed to paying weekly for cleaning help are willing to consider it once or twice a year, particularly for a time-consuming spring cleaning.
---
Q & A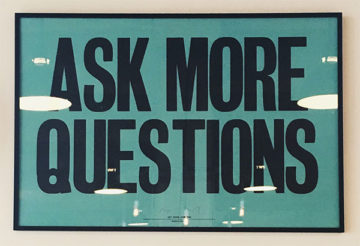 Q: What's going on with property tax assessments in Chicago?
A: New information about possible mistakes with the tax assessments have released in the news. Your HOA should be on top of filing an appeal and checking if your building was affected.
---
MAINTENANCE TIP:
How to Paint the Trim in Your Condo
One great way to breathe new life into your home this spring is to re-paint the trim, which can become dull after a few years. Here are a few helpful tips to get you started!
---