Important Dates to Remember
Updates at Hales Property Management
How To: Be an Energy-Friendly Decorator This Holiday Season
Best of the Hales Blog
Maintenance Tip: Cleaning Your Range Hood Filter
From the Desk of Keith Hales
---
DATES TO REMEMBER
---
UPDATES AT HALES PROPERTY MANAGEMENT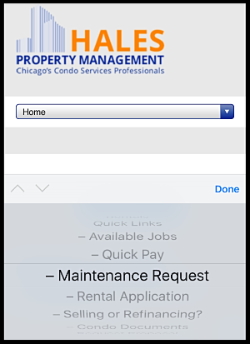 Web-Portal- Did you know the web portal is mobile friendly? Click here to view instructions on how to access the site through your phone!
Office Hours- Our offices are open Monday – Friday 9:00 AM – 5 PM. For after hours emergencies, contact 312-666-0149 option 3. The online web portal is available 24/7 for any non-emergency requests.
Announcements: Hales would like to welcome Kevin Hoos to the team! Kevin will be working with the operations team as a Property Assistant.
As a friendly reminder, owners who are currently renting or plan to rent their unit need to contact [email protected] prior to moving a tenant in or out of the building.
If you are selling or refinancing please visit www.halesinc.com/selling.
---
Winter is coming!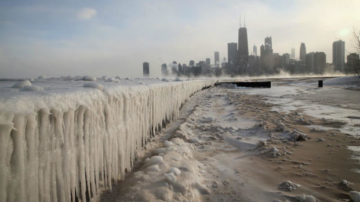 With snow in the air for the first time this season, preparing your home for the cold ahead can save you a costly headache in the coming months.
A good way to take advantage of the sun's heating power is to open drapes and curtains on sunny days. Then at night, close all drapes, blinds, or shades to make use of their insulating properties.
Proper maintenance of your furnace and/or hot water heater will help to avoid emergency failures and keep things running efficiently. Hire a professional to inspect the units in order to prepare for the upcoming extreme season.
In the city of Chicago, it's always a good idea to change the furnace air filter every 1 – 3 months to ensure longevity. Clogged filters also inhibit air flow and make your furnace work harder.
If your furnace is equipped with a humidifier, now's the time to clean/service the unit and open the water supply.
Keep all flammable materials safely away from furnaces, electric heaters, and hot water heaters.
If you're planning on being out of town, never turn your furnace below 55 degrees to avoid pipes freezing.
---
How to: Be an Energy-Friendly Decorator This Holiday Season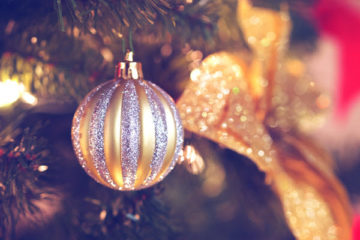 The holidays mean millions of extra lights in the Chicagoland area, which doesn't exactly translate into the most environmentally-friendly event. Here are a few tips to add a little greenness to your holiday cheer this year.
1. Invest in LED lights.
Though they're a little more expensive, these lights use 70% less energy than incandescent lights and burn brighter too. LEDs are also safer, because they burn cooler, which means a decreased risk of fire. They're also easier to install. Because of their low energy usage, up to 24 strands can be connected end on end, without danger of overloading a wall socket.
2. Use timers.
We all love to have the lights on when we're home, but utilizing timers ensures the lights are never on when there isn't anyone there to enjoy them.
3. Use reflective ornaments and tinsel instead of lights.
With just a little bit of light to reflect, these can add a significant amount of shine without using any power at all.
---
Q & A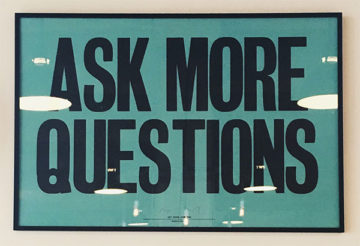 Q: I think my property taxes are going up again next year. What recourse do I have as a condo owner in a building?
A:
As a condo owner, the most reliable way to appeal your property taxes is via your building's general appeal, which your association should be filing as a matter of course every year. If that has happened in the past few years and you still haven't gotten a reduction, it may help to raise the issue in one of your HOA meetings—if enough owners feel the same way, the association will have to put extra resources into next year's appeal. It's worth noting that you're still allowed to file your own appeal as well.
SEE MORE FAQS >
---
MAINTENANCE TIP:
Cleaning Your Range Hood Filter
When was the last time you took a look at the metal screen on the hood above your range? If you cook regularly, it's likely clogged with the grease that evaporates and rises from your pots and pans. This not only makes your range hood look ugly, but could also impact the effectiveness of the hood itself. Here's how to easily clean the metal filter of your range hood.
---
FROM THE DESK OF KEITH HALES
Shorter days and cooler temperatures mean it's time to start winterizing your buildings. Our managers are making their best effort to prepare for the colder weather ahead, inclusive of monitoring storage, valve shutoffs, door closures, heater checks, finalizing snow removal contracts, etc. Please continue to be on the lookout for any additional measures you can take to further protect your building during the winter months.
A common question we've received during this year's annual meetings pertains to the need for annual increases to member assessments. Aside from general inflationary increases in costs, we almost always recommend an increase in assessments in order to be prepared for future project needs, potential limitations on other sources of income, maintaining property values, etc. While it's not the most enjoyable thing to implement, research and statistics support the benefits of increasing assessments each year more often than not. For additional information on what determines your monthly condo assessment, check out our previous
blog
post.
Thank you to everyone who has provided us with feedback during annual board meetings or in general over the course of the year. Overall, I am very proud of the Hales team for all of the positive feedback we've received and I am equally appreciative of any constructive feedback you may have which allows us to better serve our clients going forward. Please let me know how we can improve our services by sending an
email
or contacting me directly at 312.757.4651 with any suggestions.
Thanks!
Keith J. Hales | President | CAM | Managing Broker