Inside This Newsletter – November Edition
Important Dates to Remember
2019 Hales Food Drive
How To: Create Better Passwords
Q&A: Do I have mold in my unit?
Maintenance Tip: Freshening Up Your Garbage Disposal
---
Important Dates to Remember
November 15 – December 24: Christkindlmarket
November 13 – December 31: Hales Food Drive
November 22 – 23: Magnificent Mile Lights Festival
November 28: Thanksgiving Parade
---
2019 Hales Food Drive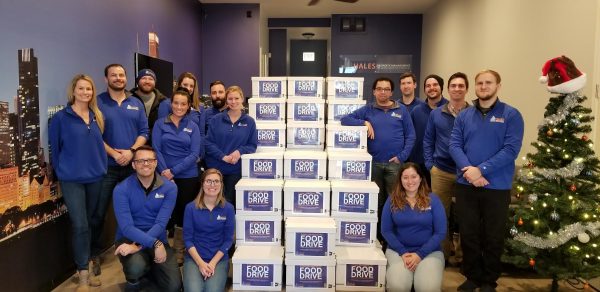 Hales Property Management is pleased to announce our 7th Annual Food Drive to benefit the Greater Chicago Food Depository. 
There are three ways you can contribute:  
Donate funds: Three meals will be served for every dollar donated and 100% of all proceeds are used to purchase food. You even have the option to select specific foods you would like to donate (i.e. vegetables, fruits, etc.). To give a monetary donation, go to https://www.myfooddrive.org/drive.php?hales_property_management_2019.   
Donate non-perishable food items at your building: The Hales team will be picking up non-perishable food donations at participating client buildings the morning of Friday, December 6th. Please look out for our Food Drive box starting the week of November 18th and place your food items in/around the box prior to the pickup date.   
Donate non-perishable food items directly to our office: Non-perishable food donations can be dropped off to our main office at 1411 W. Chicago Ave, Ste 1 during normal business hours until Friday, December 6th.  
Last year, we collected over $6,000 in combined food and monetary donations, which landed us as the 6th largest campaign in the Chicagoland area and provided roughly 18,000 meals to Chicago residents in need. This year our goal is to provide 20,000 meals! To learn more about Chicago's Food Bank, please go to www.chicagosfoodbank.org. 
---
How To: Create Better Passwords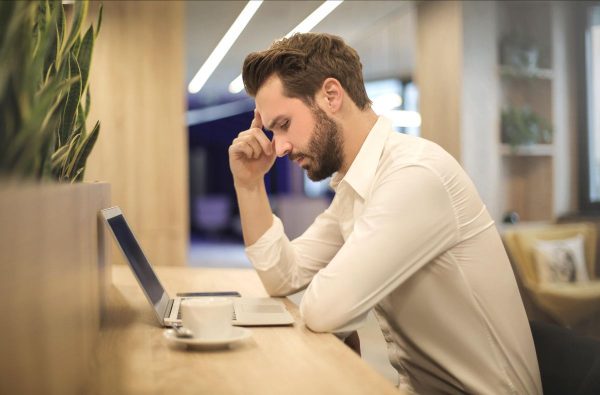 Online security is taking on increased importance in our society, which means having a secure password is just as important. However, creating that password can be a double edged sword—if your password is too easy, it can probably easily be hacked; too hard, you probably won't remember it. 
One thing people don't know is that it's actually the number of characters, not the complexity that determines how difficult your password is to crack. So, "H@l3s!75638" is hard to remember, and is actually not as good as "buildingmaintenanceisimportant". 
If you don't want to deal with creating your own password, you can always go the route of using a dedicated password manager. The benefit is that you'll need one password, and from there, the software creates complex, good passwords that you don't have to remember yourself. The risk you have to live with is that if the password manager gets hacked or has a data breach, all of your passwords will be compromised at the same time.
---
Q & A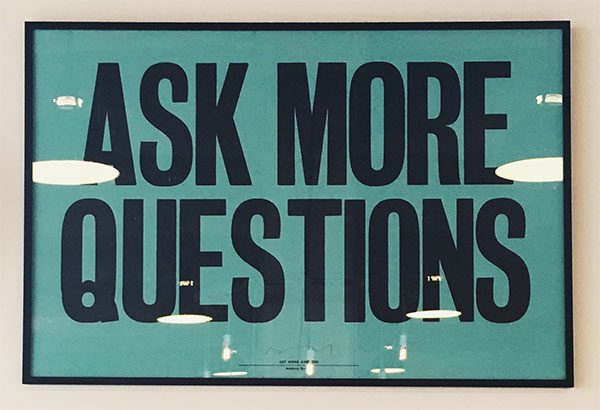 Q: Do I have mold in my unit?
A: No one likes to see something growing on one of their walls or ceilings. The general rule of thumb is if the spot is white, it's mildew; if it's black, it's generally mold. This usually occurs in spaces with consistent moisture. If you do see something, don't freak out, let your property manager know. Usually, a little bleach is enough to get rid of mold or mildew. The key is to solve the underlying moisture problem that's causing the problem in the first place.
---
Maintenance Tip: Freshening Up Your Garbage Disposal
If you use your disposal often, it can occasionally get a funky smell that's hard to get rid of. Here are tips on how to keep it clean.