Important Dates to Remember
Updates at Hales Property Management
How To: Make Your Condo Look Bigger
Best of the Hales Blog
Maintenance Tip: Using Your Circuit Breaker Panel
From the Desk of Keith Hales
---
DATES TO REMEMBER
---
UPDATES AT HALES PROPERTY MANAGEMENT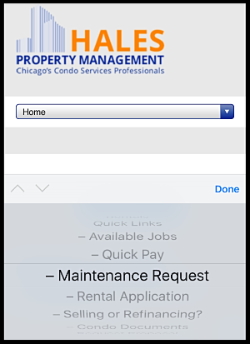 Web-Portal- Did you know the web portal is mobile friendly? Click here to view instructions on how to access the site through your phone!
Office Hours- Our offices are open Monday-Thursday 8:30AM-5PM and Friday 8:30AM-1PM. For after hours emergencies, contact 312-666-0149 and follow the prompts. The online web portal is available 24/7 for any non-emergency requests.
Announcements: Hales would like to welcome Michelle Lune-Pestel to the team! Michelle will be working with the operations team as a Property Assistant.
As a friendly reminder, owners who are currently renting or plan to rent their unit need to contact [email protected] prior to moving a tenant in or out of the building.
If you are selling or refinancing please visit www.halesinc.com/selling.
---
HOW TO: Make Your Condo
Look Bigger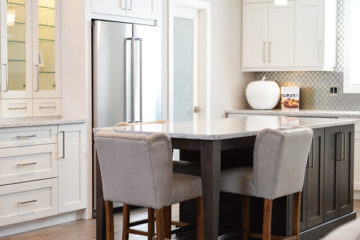 Condos are typically smaller than townhomes and single family homes, but there are some easy, DIY tricks you can use to maximize the space you have on hand:
1. Declutter.
Uncluttered surfaces create an illusion of space. Minimize the amount of stuff on your countertops, tabletops, and floors. Your rooms will instantly look more spacious.
2. Use light paint colors.
Light backgrounds trick the eye into thinking there's more space, while dark ones make rooms look cozier. Lighten your color palette and you'll create the illusion of more space. Keep in mind that bright colors fall on the side of "dark," while pastels can be considered "light."
3. Show off your windows.
Nothing makes a space feel more open than natural light, so keep the shades off your windows as much as possible.
4. Use multi-function furniture.
Using furniture that has a double purpose will cut down on additional clutter. For example, seating that can open up as storage, or a bar cart that you can move from room to room, will offer you options while conserving space.
---
Q & A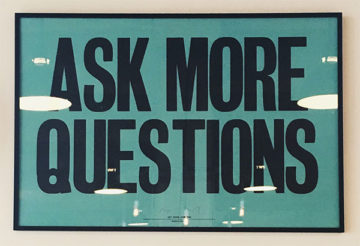 Q: How can I find out my building's fire safety procedures?
 A: The City of Chicago classifies residential buildings into four tiers based on height, and has different fire safety requirements for each. If you live in a large building, you probably have fire safety information posted near the staircase on every floor. For smaller buildings, you may have to inquire with your HOA or property manager to get a copy of the building fire safety plan and directions on what to do in case of fire.
---
MAINTENANCE TIP:
Using Your Circuit Breaker Panel
Every condo and home has a circuit breaker panel that helps to protect your appliances from a current overload. When a circuit breaker trips, you'll have to turn it off before turning it back on again.
---
FROM THE DESK OF KEITH HALES
Our managers this time of year are busier than ever making sure projects are wrapped-up and budgets are rolled out timely. They are also locked into preparations for annual board meetings with each of their Associations. Given the demands of the season, we greatly appreciate everyone continuing to utilize our
online web portal
to submit non-emergency tasks so that our managers and front-end staff can delegate and address each task as soon as possible.
You may already be aware that property tax assessments are expected to rise as much as 40% in some areas of Chicago. Given the anticipated increase, as well as the inherent focus leading up to the first year of each triennial period, the team at Hales has been monitoring the reassessment schedule closely to make sure all of our Associations are up to speed with filing deadlines. As always, Hales remains dedicated to achieving the utmost financial success for our clients, whether it be through negotiated/bulk pricing, tax relief, or other channels. More information can be found on our latest
blog on tax appeals
.
As a company, I'm proud to say that we are always on the lookout for new and/or innovative ways to improve our processes, whether through technological applications or process improvements/changes that result in added efficiencies. Our Accounting team specifically continues to make a concentrated effort on such improvements through automation of recurring transactions, heightened internal controls, regularly scheduled audits of owner ledgers and Associations financials, and other various process improvements. This more so than ever allows our property managers to provide more detailed and faster responses to financial inquiries, especially considering the upcoming budget season.
As always, your opinion matters to me. Please let me know how we can improve our services by sending an
email
or contacting me directly at 312.757.4651 with any suggestions.
Thanks!
Keith J. Hales | President | CAM | Managing Broker