Important Dates to Remember
Updates at Hales Property Management
How to: Eliminate a Drain Fly Problem
Best of The Hales Blog
Maintenance Tip: Patching a Hole in Your Drywall
---
DATES TO REMEMBER
---
UPDATES AT HALES PROPERTY MANAGEMENT
Web-Portal: Did you know the web portal is mobile friendly? Click here to view instructions on how to access the site through your phone!
Office Hours: Our normal office hours are Monday through Thursday, 8:30am to 5pm, and Friday 8:30am to 1pm. For afterhours emergencies, contact 312-666-0149, option 1. The online web portal is available 24/7 for any resident request.
Announcements: Hales would like to welcome Sam Biesecker to the team! Sam is a recent college graduate and has been working closely with the operations team as a Property Assistant.
Rentals: As a friendly reminder, owners who are currently renting or plan to rent their unit need to contact [email protected] prior to moving a tenant in or out of the building. Additionally, per the Illinois Condominium Property Act, all leases need to be supplied at the time of signing.
Are you aware of the Hales Rental Management Program? For more information, please fill out our rental services form.
If you are selling or refinancing, please visit www.halesinc.com/selling.
---
How To: Eliminate a Drain Fly Problem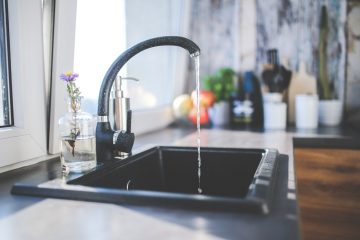 In the summertime, many Chicagoland households begin to see little drain flies in their kitchens and bathrooms. They're a little bigger than fruit flies and make a smudge when you squish them. While these flies are not a health risk, they're certainly a nuisance.
Drain flies (big surprise) inhabit drains in your home. They feed on organic material, so the way to get rid of them is to clean out your drains and prevent further buildup. In the kitchen, food particles and cooking fats may be in your drain, giving the flies their sustenance; in the bathroom, the hair and soap scum in your bath or shower drain is usually enough to sustain them.
Generally, even if you're not having issues with clogged drains, pouring some declogging agent a couple of times a year may be a good idea to prevent any problems in the future. These compounds have the benefit of eliminating the material drain flies feed on.
If you do have a drain fly problem, try some of these declogging fluids first, and then you can try to use a small drain snake to get any of the stubborn material. While you're applying this treatment, covering up the drain when not in use can prevent these pesky flies from going all around your kitchen and bathroom.
---
Q & A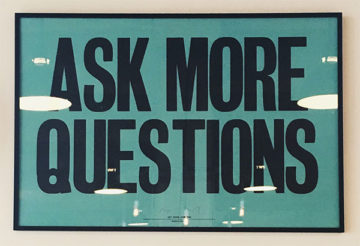 Q: I'm thinking about selling my condo. What should I do to prepare?
A: In the current real estate market, the answer is not much. The average time from listing to a signed contract in the Chicagoland area is now only 12 days. For this reason, it's a good time to be a seller in Chicago..
---
MAINTENANCE TIP:
Patching a Hole in Your Drywall
Whether it's by accident or on purpose, you find yourself with a hole in your drywall. If you have basic handyman skills, it's actually quite easy to patch these holes and make your walls look like new. Here's a handy guide.
---