Important Dates to Remember
Updates at Hales Property Management
How To: Hang Items Securely On Your Walls
Best of the Hales Blog
Maintenance Tip: Installing Furniture Pads
From the Desk of Keith Hales
---
Dates to Remember
---
Updates at Hales Property Management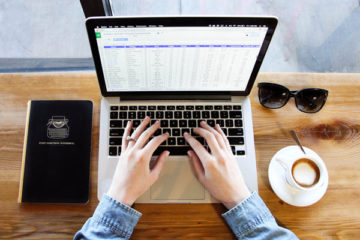 Web-Portal- Did you know the web portal is mobile friendly? Click here to view instructions on how to access the site through your phone!
Summer Hours- Our offices are open Monday-Thursday 8:30AM-5PM and Friday 8:30AM-1PM. For after hours emergencies, contact 312-666-0149 and follow the prompts. The online web portal is available 24/7 for any non-emergency requests.
Chicago Service Requests- 311 Chicago has implemented an app to help owners throughout the city report various requests. Click here to download from the App Store.
Announcements: Hales would like to welcome Karin Kittelston to the team! Karin will be working with the accounting department as the Administrative Support Assistant.
As a friendly reminder, owners who are currently renting or plan to rent their unit need to contact [email protected] prior to moving a tenant in or out of the building.
If you are selling or refinancing please visit www.halesinc.com/selling.
---
How to: Hang Items
Securely On Your Walls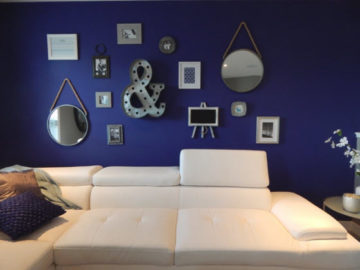 Hanging objects on the walls of your condo isn't rocket science, but there are some basic rules for ensuring that things are hung securely:
Under 10 pounds. For light items, a simple nail should do. For artwork hanging from a wire, purchase the widely available small brackets that securely hold the wire and prevent potential slippage.
10 – 50 pounds. For heavier paintings or pieces of art, you'll want to use either a nail or screw that can do directly into a wall stud (use a stud finder), or a wall anchor that allows you to hang heavier objects directly from the drywall.
50+ pounds. In this weight range, you can still use drywall mounting hardware such as more robust toggle bolts, but to be absolutely secure, you'll want to find the wall studs and drill into them. TV mounting brackets, for instance, are always made with enough variability so the user can find wall studs and attach to them.
---
Q & A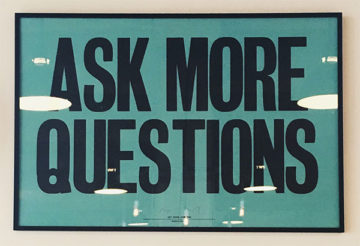 Q: What renovations can I make to my condo without needing approval from my association?
 A: Every association has different rules about renovations that should be clearly stated in the association rulebook. Generally speaking, you are free to make any renovations to the interior of your condo that don't affect the structural integrity of the building or any of the building systems (plumbing, electrical, HVAC). For anything else, including inside/outside items like windows and front doors, you'll likely have to get permission from the association before moving forward with your project.
---
Maintenance Tip:
Installing Furniture Pads
One super-easy way to keep your hardwood and laminate flooring looking great for the long term is to install furniture pads on the bottoms of your furniture, particularly those pieces that get moved frequently, like chairs. Many such products are available at your local hardware store or superstore.
---
From The Desk of Keith Hales
It's budget season and your managers are hard at work crunching numbers to prepare for upcoming annual meetings. It's also the time when owners can consider being nominated to serve on the Board. If interested, please send us a requests so that your manager can provide you with next steps. Additionally, we're finishing out various summer projects with many buildings and starting to prepare for the cooler weather. Believe it or not, we've been busy for the past month shopping for snow removal services for all of the buildings we manage so that we can take advantage of bulk rate pricing for each Association.
This year to date, we have already broken the 4,000 online resident request mark and handled almost 2,000 online requests within the past 3 months alone which is about 2.5 times more than this time last year! This is the result of more residents embracing our
online web portal
to submit non emergency tasks as well as our diligent front end staff members converting emails into our task service system. Please continue to send more our way at
www.halesinc.com/requests
so that we can quickly address your inquiry in a timely fashion.
Lastly, I'm happy to say that Hales Property Management celebrated it's 14th year in business on September 1st! We couldn't have done it without you and are glad we continue to be the best in class condominium portfolio management company in Chicago.
As always, your opinion matters to me. Please let me know how we can improve our services by sending an email or contacting me directly at 312.757.4651 with any suggestions.
Thanks!
Keith J. Hales | President | CAM | Managing Broker