Important Dates to Remember
Updates at Hales Property Management
How to: Stop Wasting Electricity and Lower Your Energy Bill
Best of The Hales Blog
Maintenance Tip: How to Clean Grimy Grout
---
DATES TO REMEMBER
---
UPDATES AT HALES PROPERTY MANAGEMENT
Web-Portal: Did you know the web portal is mobile friendly? Click here to view instructions on how to access the site through your phone!
Office Hours: Our normal office hours are Monday through Thursday, 8:30am to 5pm, and Friday 8:30am to 1pm. For afterhours emergencies, contact 312-666-0149, option 1. The online web portal is available 24/7 for any resident request.
Announcements: Hales would like to welcome Jacie Dick to the team! Coming from a background in real estate and site rehabs, she has been working closely with the operations team as a Property Assistant.
Rentals: As a friendly reminder, owners who are currently renting or plan to rent their unit need to contact [email protected] prior to moving a tenant in or out of the building. Additionally, per the Illinois Condominium Property Act, all leases need to be supplied at the time of signing.
Are you aware of the Hales Rental Management Program?
For more information, please fill out our rental services form.
If you are selling or refinancing, please visit www.halesinc.com/selling.
---
How To: Stop Wasting Electricity
and Lower Your Energy Bill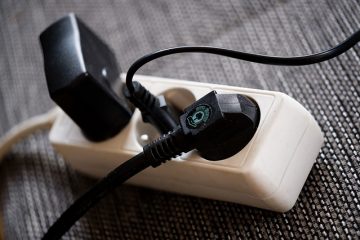 Did you know
 roughly half of you home's appliances are using power when turned off?
If you're serious about energy efficiency, this may be something to look into as it can add up to about a quarter of your energy bill.Devices that continually draw power include but are not limited to:
Phone, laptop, and other chargers, even when not plugged into a device
TVs, stereos, and laptops when in standby mode
Cable boxes and modems
Washing machines
Air purifiers
Toasters
Coffee makers
How do you get around this? Power strips are the easiest solution as you can keep devices plugged in, while ensuring they are not drawing power when the strip is off.
If you're not sure about whether a particular device continually sucks power or not, you can use a device called an energy meter to measure this.
---
Q & A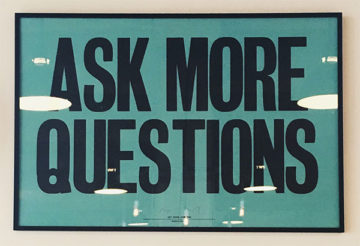 Q: If I have a non-repair-related suggestion for our building, who should I contact?
A: We're always looking for suggestions on how to make our buildings better, safer, and more rewarding to live in. You can submit any suggestions via our web portal or via the contact form on our site.
---
MAINTENANCE TIP:
How to Clean Grimy Grout
Your bathroom is a place that's exposed to constant moisture. If you're not great about cleaning your tile on a weekly basis, eventually you'll see your grout lines start to pick up more and more dirt and/or color from minerals in your water. Some cleaning solutions like CLR work pretty well, but if you need some more muscle, try this method.
---